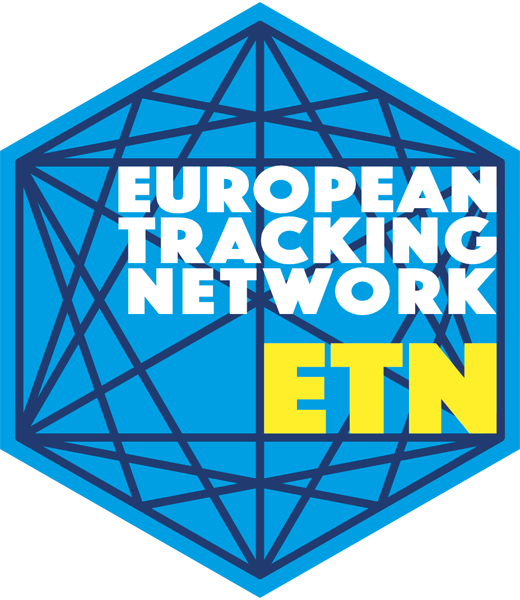 Get acoustic receiver data
Source:
R/get_acoustic_receivers.R
get_acoustic_receivers.Rd
Get data for acoustic receivers, with options to filter results.
Arguments
connection

A connection to the ETN database. Defaults to con.

receiver_id

Character (vector). One or more receiver identifiers.

status

Character. One or more statuses, e.g. available or broken.
Value
A tibble with acoustic receiver data, sorted by receiver_id. See also field definitions. Values for owner_organization will only be visible if you are member of the group.
Examples
# Set default connection variable




con

 

<-

 connect_to_etn

(

)







# Get all acoustic receivers




get_acoustic_receivers

(

con

)




#>

 

# A tibble: 4,849 × 23




#>

    receiver_id    manuf…¹ recei…² recei…³ modem…⁴ status batte…⁵ owner…⁶ finan…⁷


#>

    

<chr>

          

<chr>

   

<chr>

   

<chr>

   

<chr>

   

<chr>

  

<chr>

   

<chr>

   

<chr>

  


#>

 

 1

 ADTT-LP-7-3-3  THELMA… ADTT    LP-7-3… 

NA

      avail… 

NA

      OTN     V2LIMF…


#>

 

 2

 ADTT-LP-7-3-4  THELMA… ADTT    LP-7-3… 

NA

      avail… 

NA

      OTN     V2LIMF…


#>

 

 3

 BULK-UPLOAD-D… VEMCO   BULK    UPLOAD… 

NA

      avail… 

NA

      VLIZ    

NA

     


#>

 

 4

 CURRENT METER… AANDER… CURREN… Aander… 

NA

      

NA

     

NA

      OTN     SGB    


#>

 

 5

 DST TILT-111   STAR-O… DST TI… 111     

NA

      

NA

     

NA

      OTN     SGB    


#>

 

 6

 DST TILT-112   STAR-O… DST TI… 112     

NA

      

NA

     

NA

      OTN     SGB    


#>

 

 7

 DST TILT-113   STAR-O… DST TI… 113     

NA

      

NA

     

NA

      OTN     SGB    


#>

 

 8

 DST TILT-202   STAR-O… DST TI… 202     

NA

      

NA

     

NA

      OTN     SGB    


#>

 

 9

 DST TILT-205   STAR-O… DST TI… 205     

NA

      

NA

     

NA

      OTN     SGB    


#>

 

10

 DST TILT-207   STAR-O… DST TI… 207     

NA

      

NA

     

NA

      OTN     SGB    


#>

 

# … with 4,839 more rows, 14 more variables: built_in_acoustic_tag_id <chr>,




#>

 

#   ar_model <chr>, ar_serial_number <chr>, ar_battery_estimated_life <chr>,




#>

 

#   ar_voltage_at_deploy <chr>, ar_interrogate_code <chr>,




#>

 

#   ar_receive_frequency <chr>, ar_reply_frequency <chr>, ar_ping_rate <chr>,




#>

 

#   ar_enable_code_address <chr>, ar_release_code <chr>, ar_disable_code <chr>,




#>

 

#   ar_tilt_code <chr>, ar_tilt_after_deploy <chr>, and abbreviated variable




#>

 

#   names ¹​manufacturer, ²​receiver_model, ³​receiver_serial_number, …







# Get lost and broken acoustic receivers




get_acoustic_receivers

(

con

, status 

=

 c

(

"lost"

, 

"broken"

)

)




#>

 

# A tibble: 161 × 23




#>

    receiver_id    manuf…¹ recei…² recei…³ modem…⁴ status batte…⁵ owner…⁶ finan…⁷


#>

    

<chr>

          

<chr>

   

<chr>

   

<chr>

   

<chr>

   

<chr>

  

<chr>

   

<chr>

   

<chr>

  


#>

 

 1

 TBR700-001195  THELMA… TBR700  001195  

NA

      lost   8       PROFISH Wallon…


#>

 

 2

 TBR700-001197  THELMA… TBR700  001197  

NA

      lost   8       PROFISH Wallon…


#>

 

 3

 TBR700-001768  THELMA… TBR700  001768  

NA

      broken 8       PROFISH Wallon…


#>

 

 4

 TBR700-TBR700… THELMA… TBR700  TBR700… 

NA

      broken 8       PROFISH Wallon…


#>

 

 5

 VR2AR-545719   VEMCO   VR2AR   545719  

NA

      lost   

NA

      VLIZ    

NA

     


#>

 

 6

 VR2AR-546046   VEMCO   VR2AR   546046  

NA

      lost   

NA

      VLIZ    no_info


#>

 

 7

 VR2AR-546049   VEMCO   VR2AR   546049  

NA

      lost   

NA

      VLIZ    

NA

     


#>

 

 8

 VR2AR-546050   VEMCO   VR2AR   546050  

NA

      lost   

NA

      VLIZ    

NA

     


#>

 

 9

 VR2AR-546894   VEMCO   VR2AR   546894  

NA

      lost   

NA

      VLIZ    

NA

     


#>

 

10

 VR2AR-547656   VEMCO   VR2AR   547656  

NA

      lost   

NA

      VLIZ    

NA

     


#>

 

# … with 151 more rows, 14 more variables: built_in_acoustic_tag_id <chr>,




#>

 

#   ar_model <chr>, ar_serial_number <chr>, ar_battery_estimated_life <chr>,




#>

 

#   ar_voltage_at_deploy <chr>, ar_interrogate_code <chr>,




#>

 

#   ar_receive_frequency <chr>, ar_reply_frequency <chr>, ar_ping_rate <chr>,




#>

 

#   ar_enable_code_address <chr>, ar_release_code <chr>, ar_disable_code <chr>,




#>

 

#   ar_tilt_code <chr>, ar_tilt_after_deploy <chr>, and abbreviated variable




#>

 

#   names ¹​manufacturer, ²​receiver_model, ³​receiver_serial_number, …







# Get a specific acoustic receiver




get_acoustic_receivers

(

con

, receiver_id 

=

 

"VR2W-124070"

)




#>

 

# A tibble: 1 × 23




#>

   recei…¹ manuf…² recei…³ recei…⁴ modem…⁵ status batte…⁶ owner…⁷ finan…⁸ built…⁹


#>

   

<chr>

   

<chr>

   

<chr>

   

<chr>

   

<chr>

   

<chr>

  

<chr>

   

<chr>

   

<chr>

   

<chr>

  


#>

 

1

 VR2W-1… VEMCO   VR2W    124070  

NA

      avail… 

NA

      INBO    

NA

      

NA

     


#>

 

# … with 13 more variables: ar_model <chr>, ar_serial_number <chr>,




#>

 

#   ar_battery_estimated_life <chr>, ar_voltage_at_deploy <chr>,




#>

 

#   ar_interrogate_code <chr>, ar_receive_frequency <chr>,




#>

 

#   ar_reply_frequency <chr>, ar_ping_rate <chr>, ar_enable_code_address <chr>,




#>

 

#   ar_release_code <chr>, ar_disable_code <chr>, ar_tilt_code <chr>,




#>

 

#   ar_tilt_after_deploy <chr>, and abbreviated variable names ¹​receiver_id,




#>

 

#   ²​manufacturer, ³​receiver_model, ⁴​receiver_serial_number, ⁵​modem_address, …